Name

Hip-X-ray

PHPT

Character Test

Comment

weight after born

Boy Blue

negativ

Died at 06.22.2018

Meat flap defective

241 g

Boy Green - Igor

negativ

305 g
Boy Black - Ian-Inay
negativ
324 g
Girl Pink - I-Lai Fu
negativ
348 g
Girl Yellow - Ivory
negativ
265 g
Girl Purple - Ivy
negativ
314 g
Girl Red - Inay
negativ
315 g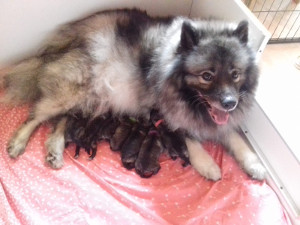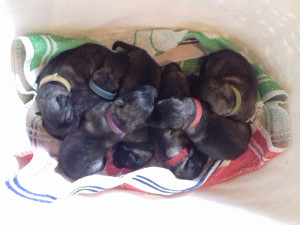 Ceelah and the puppy`s after they was born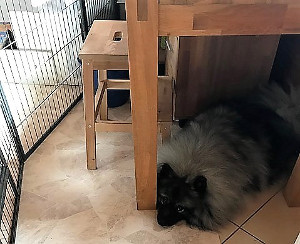 Daddy Samu look is all well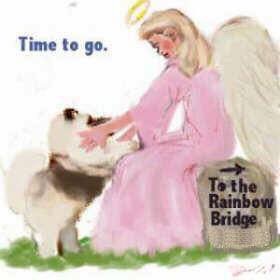 At the 06.22.2018 the blue Boy goes over the Rainbowbridge. He died 1 year and 2 day`s after his grandmother Ayani.
All other 6 puppy`s are well.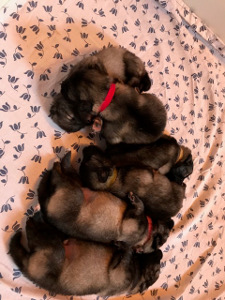 The 6 puppy`s 1 week old.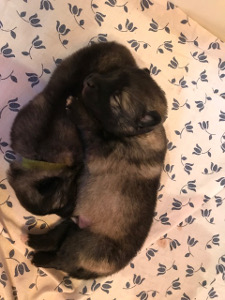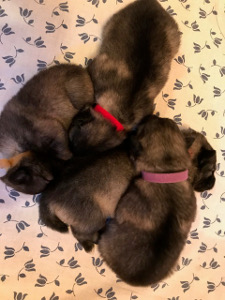 Left the 2 Boys and right the 4 Girls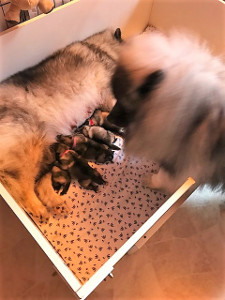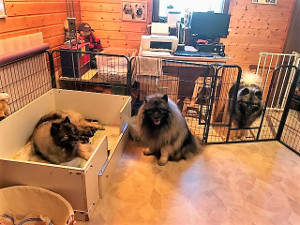 Papa Samu clean the puppy`s and all adult dogs help.
We are 2 weeks old and the eyes are open.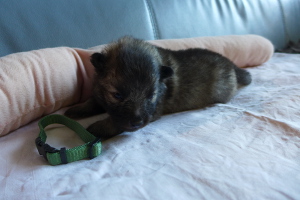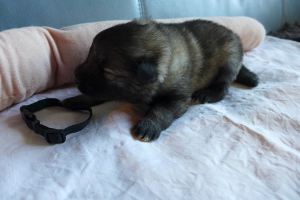 Green Boy Black Boy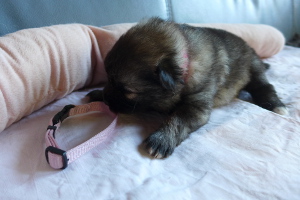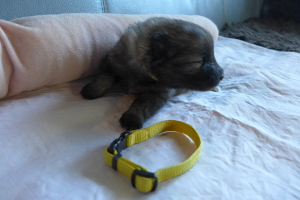 Pink Girl Yellow Girl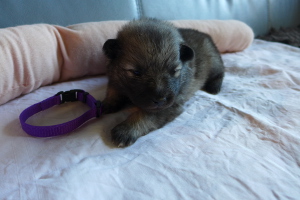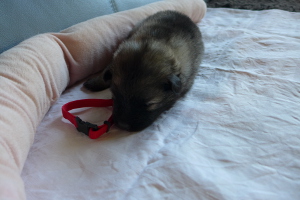 Puple Girl Red Girl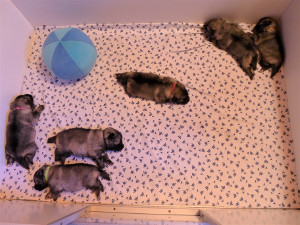 And we have the first toy.
The time goes and the puppy are 3 weeks old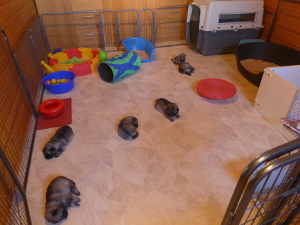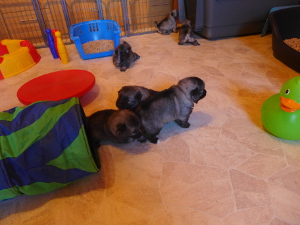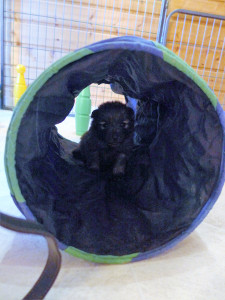 The yellow girl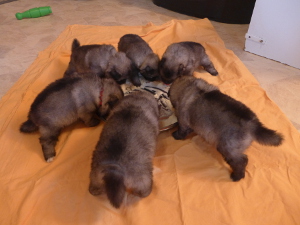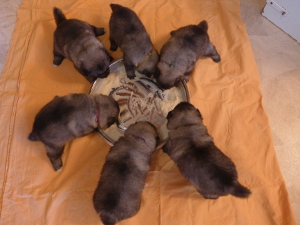 Also we can eat and it is so sweet.
The puppy`s are 4 weeks old and she goes outside, but it is very hot in this months.
Video: The little puppy`s outside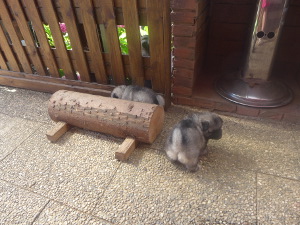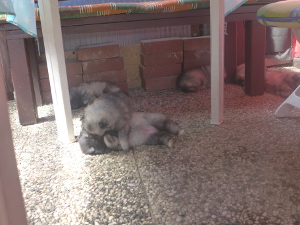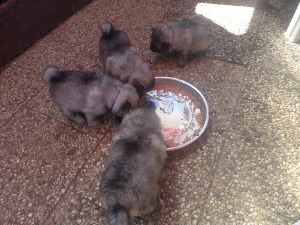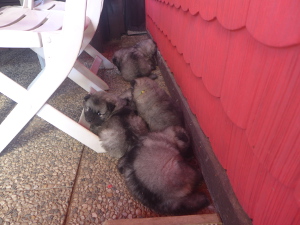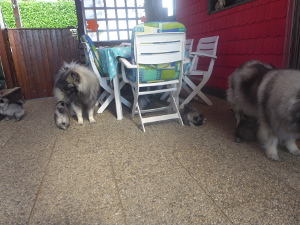 Video: And play with halfsister Hiraani
We are 5 week`s old and the play begin and we are sweet puppy`s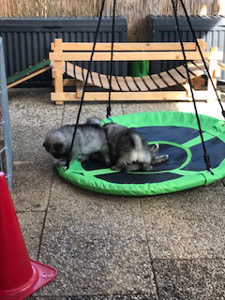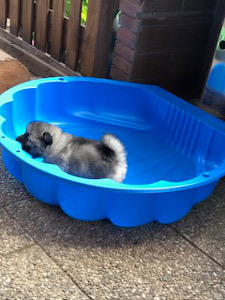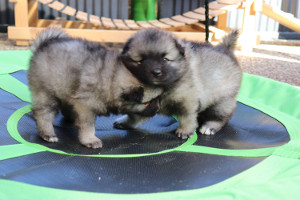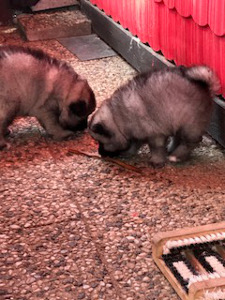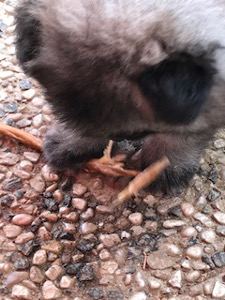 and we eat Spagetti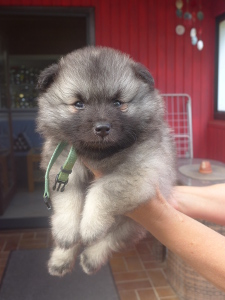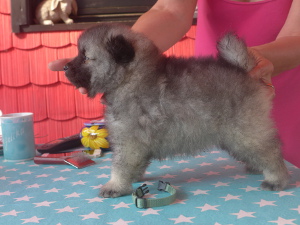 Green Boy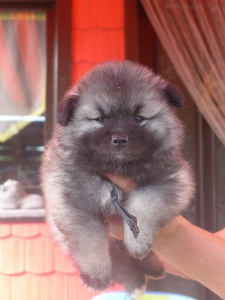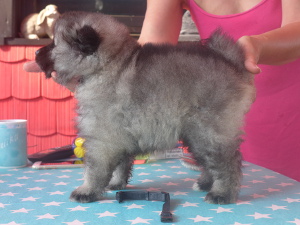 Black Boy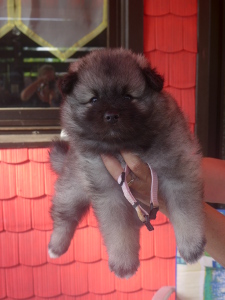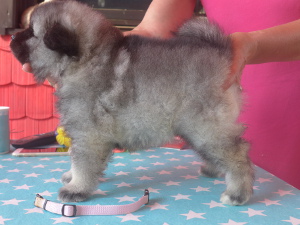 Pink Girl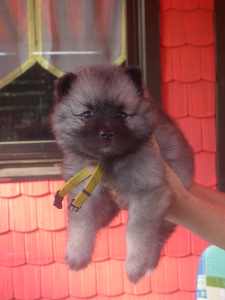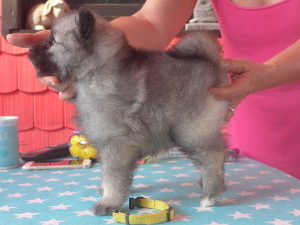 Yellow Girl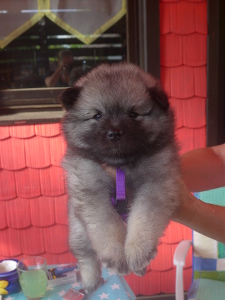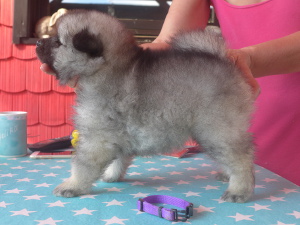 Purple Girl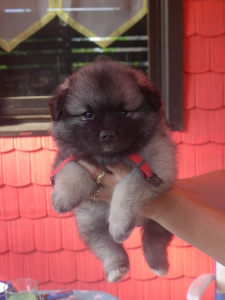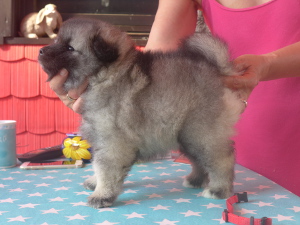 Red Girl
The puppy`s are 6 week old and the play begin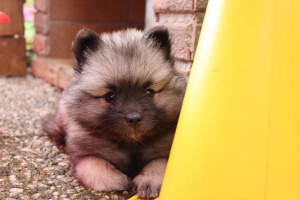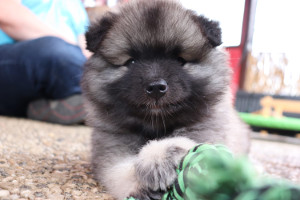 The yellow girl Ivory, the green boy Igor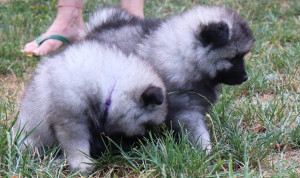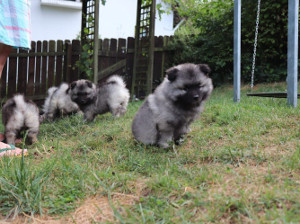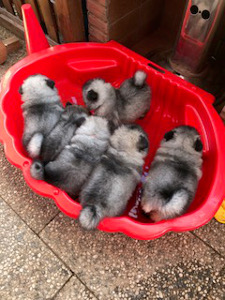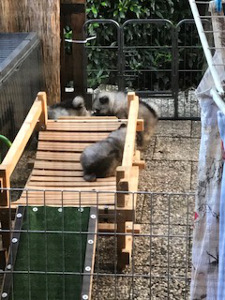 It is so hot they must have a bath
Video: They play on the bridge
The puppy`s are 7 weeks old and the fun begin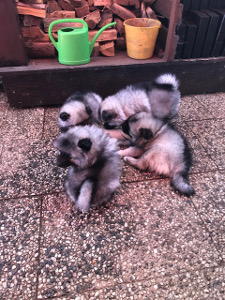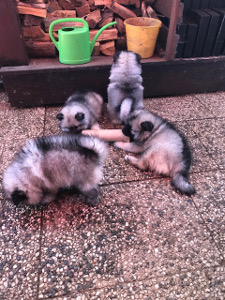 A little new funny toy cardboard tube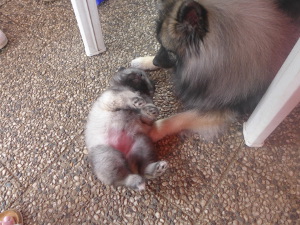 Love my halfsister Hiraani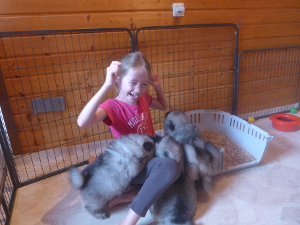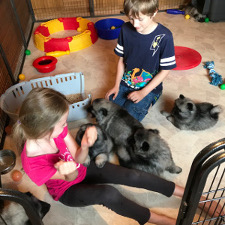 Great children for play
In the week 8. and 9. we have many fun.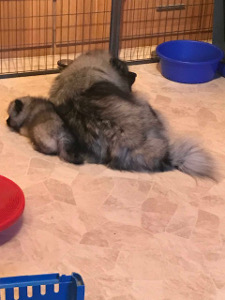 My best mom
At the 08.10.2018 photoshooting with Gaby Greese. Thank you for the wonderfull photos.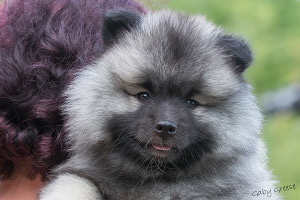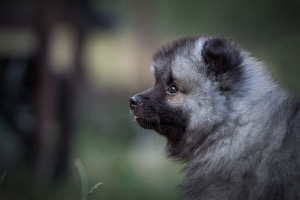 Ivy and Igor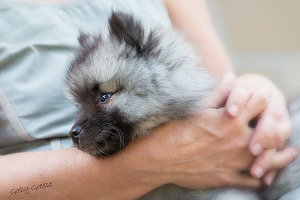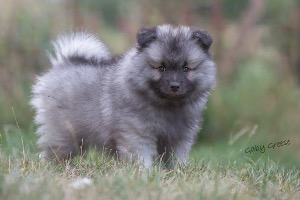 Ivory and Igor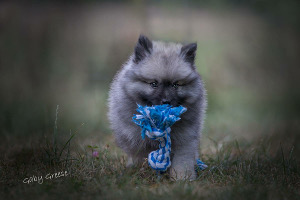 On 08.14.2018 we were in Cologne in the movie studio. The liitle puppy`s were allowed to shoot a credentials documentary for a whole day. However, we still can not say where, how, what. But we had everything what you need and with the other puppyies present the 6 had great fun.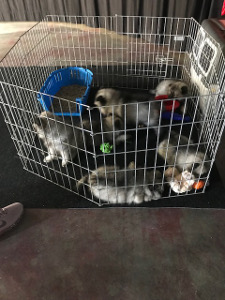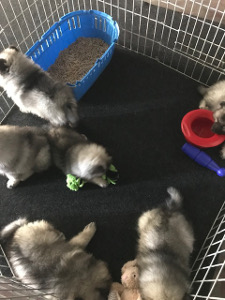 Halfsister Hiraani and Mom Ceelah come to play.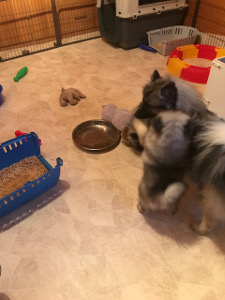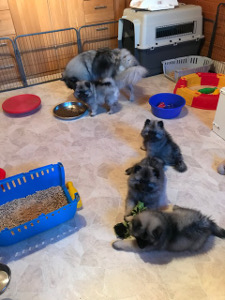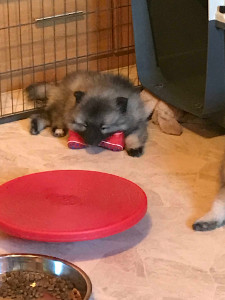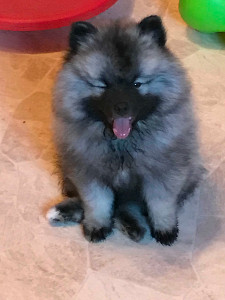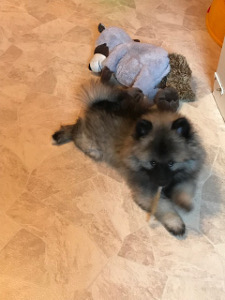 Ian-Inay with 9 - 10 & 11 weeks.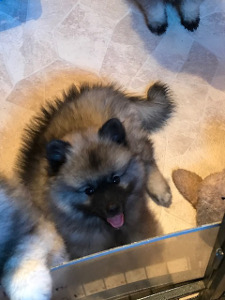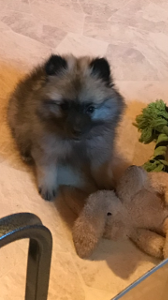 Ivory with 9 & 10 weeks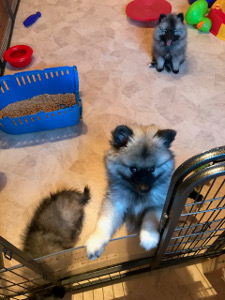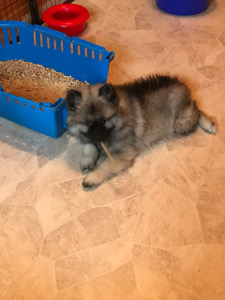 I-Lai Fu with 9 & 11 weeks
Ian-Inay goes to Israel and the owner fron I- Lai Fu is moment in China, so this puppy`s live with us to Oktober.
Than the other 4 puppy`s goes home.
This gift I become from Josephine and Peter when she come to bring Inay home.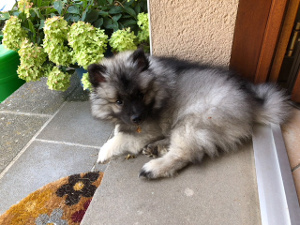 Igor live in Luxembourg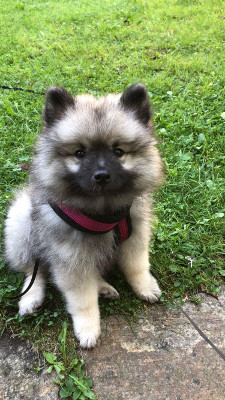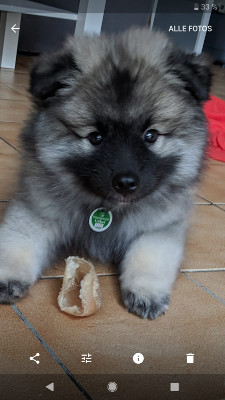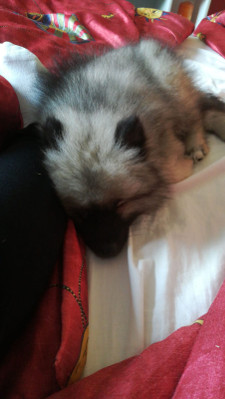 Ivy live in Austria, Inay in Germany, also Ivory.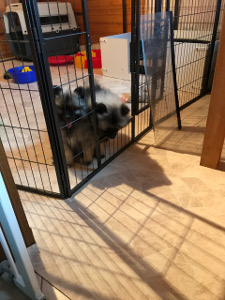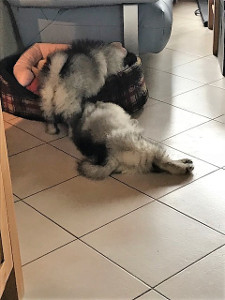 Ian and Lai Fu go outside.