| | | | | | |
| --- | --- | --- | --- | --- | --- |
| Name | Hip-X-ray | PHPT | Character Test | Comment | weight after born |
| Boy Blue | | negativ | | Died at 06.22.2018 | 241 g |
| Boy Green | | negativ | | | 305 g |
| Boy Black | | negativ | | | 324 g |
| Girl Pink | | negativ | | | 348 g |
| Girl Yellow | | negativ | | | 265 g |
| Girl Purple | | negativ | | | 314 g |
| Girl Red | | negativ | | | 315 g |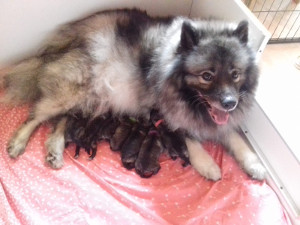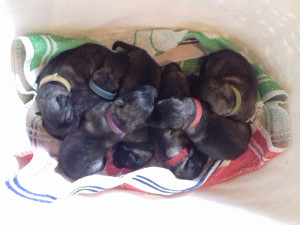 Ceelah and the puppy`s after they was born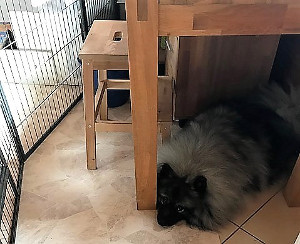 Daddy Samu look is all well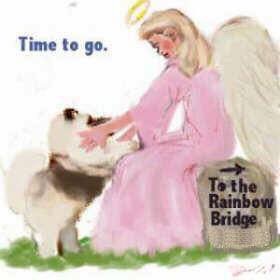 At the 06.22.2018 the blue Boy goes over the Rainbowbridge. He died 1 year and 2 day`s after his grandmother Ayani.
All other 6 puppy`s are well.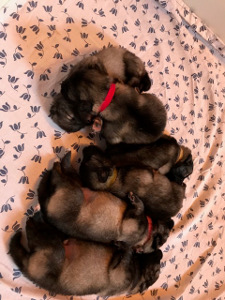 The 6 puppy`s 1 week old.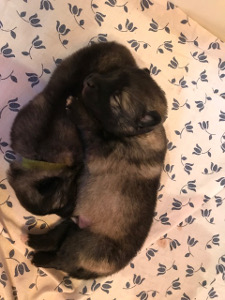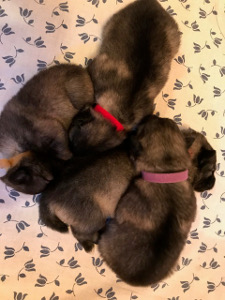 Left the 2 Boys and right the 4 Girls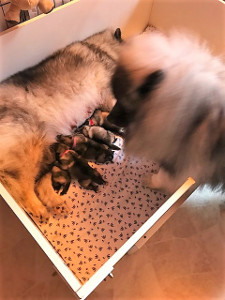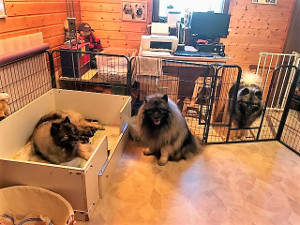 Papa Samu clean the puppy`s and all adult dogs help.
We are 2 weeks old and the eyes are open.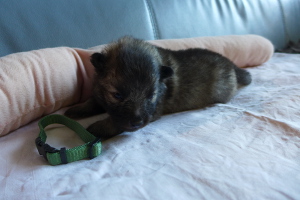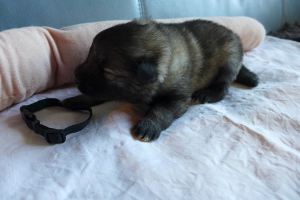 Green Boy Black Boy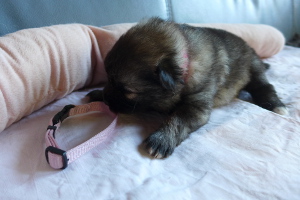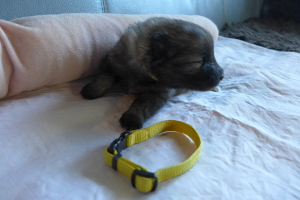 Pink Girl Yellow Girl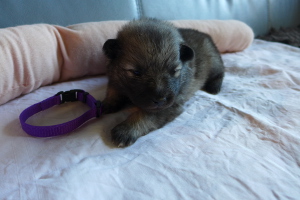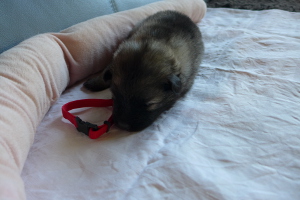 Puple Girl Red Girl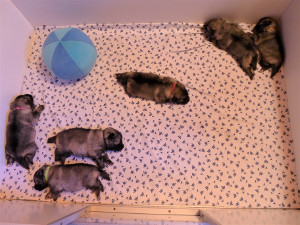 And we have the first toy.
The time goes and the puppy are 3 weeks old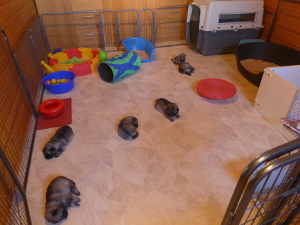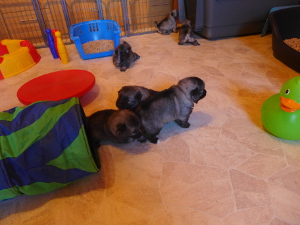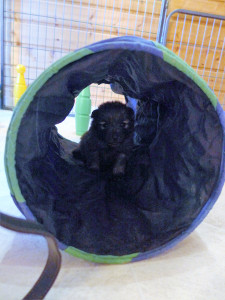 The yellow girl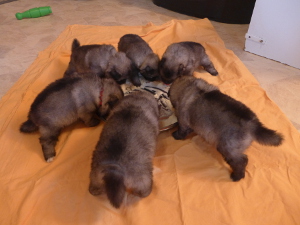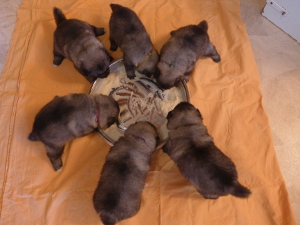 Also we can eat and it is so sweet.
The puppy`s are 4 weeks old and she goes outside, but it is very hot in this months.
Video: The little puppy`s outside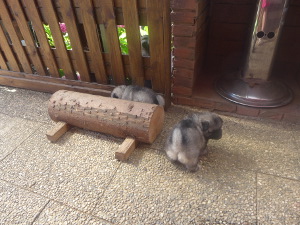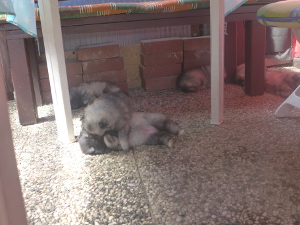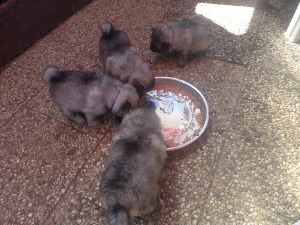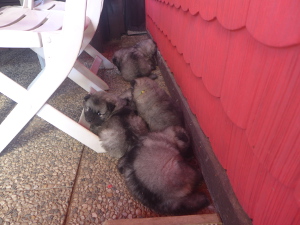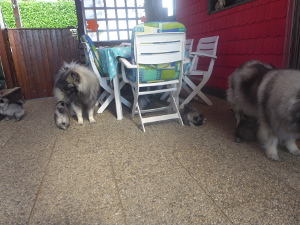 Video: And play with halfsister Hiraani
We are 5 week`s old and the play begin and we are sweet puppy`s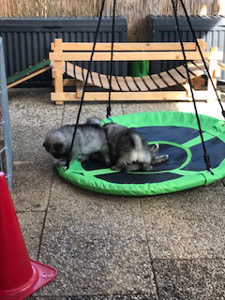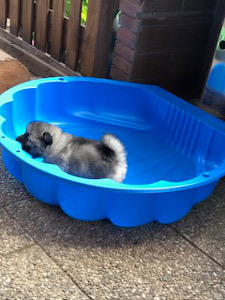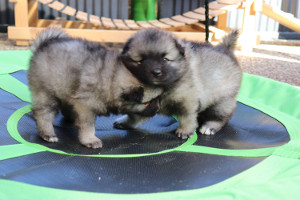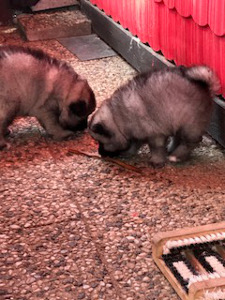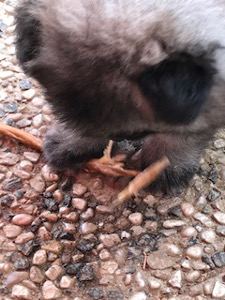 and we eat Spagetti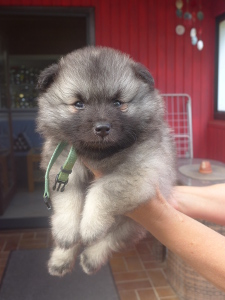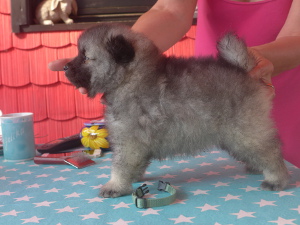 Green Boy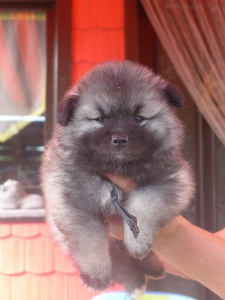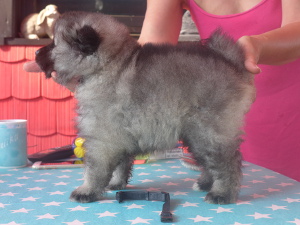 Black Boy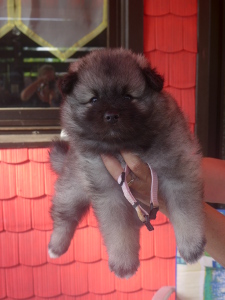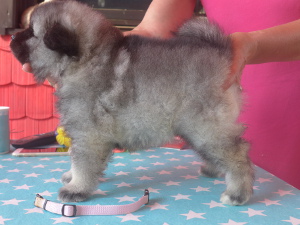 Pink Girl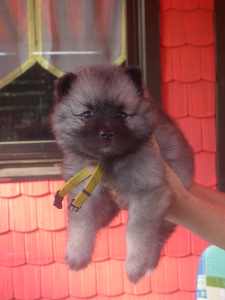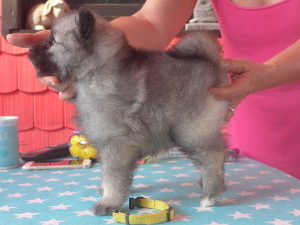 Yellow Girl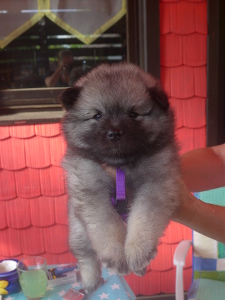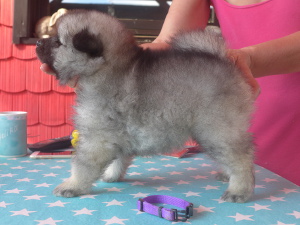 Purple Girl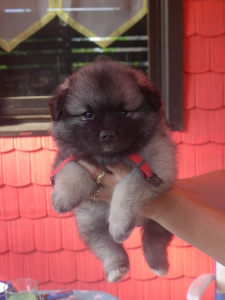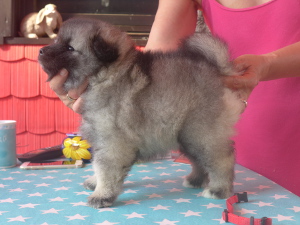 Red Girl